We've teamed up with some great media partners to promote all startups and attendees at the awards event. We've listed some of them below:
Since 2004, Medgadget has been reporting on medical technology from around the world. We cover the latest medical devices and approvals, technology breakthroughs and discoveries, conduct exclusive interviews with med tech leaders, and file reports from healthcare conferences.
Pixel Health is the site that spends much of its time marvelling at technology innovations in healthcare, fitness and nutrition. We aim to cover the latest news, reviews and events in the digital health space, whilst showcasing the best tech and gear for you to try yourself.
The Royal Society of Medicine is one of the country's major providers of postgraduate medical education. Independent and apolitical, the Society promotes an exchange of information and ideas on the science, practice and organisation of medicine.
Medcruit was created by a team of doctors passionate about portfolio careers and collaborating on healthcare projects. Our mission is to bring together healthcare professionals to collaborate on medical projects and to discover opportunities to expand their CVs, knowledge and enjoyment of practising medicine. Medcruit is the global network for sharing, collaborating and creating healthcare projects.
BMJ Innovations is a peer reviewed online journal that publishes basic, clinical, translational, and epidemiological studies of all aspects of medical innovations. The journal champions research that offers new, cost-effective medical devices, technologies, processes and systems that improve patient care. It aims to promote innovations that make healthcare accessible and affordable, creating a community that aspires to make the world a healthier place.
The world's first global blogging site specialising in medical issues. Reaching out to medical professionals and students as well as savvy consumers in the UK and abroad to keep them abreast of latest developments in their field. Featuring blogs from some of the world's most eminent medical professionals including professors from Harvard, Oxford, Cambridge, KCL and UCLA. Connecting healthcare professionals across international boundaries.
Founded in 2013 in San Francisco, HealthTech Women has spread to a number of hubs across the US. In November 2015, HealthTech Women UK was born and has already attracted several thousand members. With hubs in London, Leeds, Newcastle, Manchester and Liverpool our community continues to flourish with a wide diversity of members from across the healthtech industry.
Launched in 2011 as a means to connect doctors interested in technology and entrepreneurship, we focused on interviews with healthcare entrepreneurs (including many doctorpreneurs) and a series of popular events in London and Cambridge. These typically focused on founders 'spilling the beans' on the realities of starting and scaling a healthcare company, as well as sell-out events such as our Design Thinking for Health day at Judge Business School in Cambridge, organized in partnership with IDEO and the Cambridge University Centre for Entrepreneurial Learning.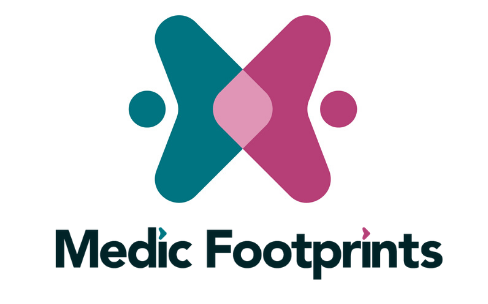 Medic Footprints is the only organisation in the world that focuses purely on Alternative Careers and Wellbeing for Doctors. We are a social enterprise for doctors, by doctors. Our mission statement is to: Raise the visibility of the wealth of careers available to doctors, beyond traditional medicine. Promote bespoke wellbeing initiatives for doctors. Support doctors in achieving their true career potentials by developing invaluable skills beyond their clinical practice, essential for great medical leaders in any domain.
Ticket and Registration Partner
We want to make it as easy as possible for medics to find courses that are both useful to them and of a high standard. We understand that many CPD courses required for career progression can book up months in advance and existing course provider websites are not user friendly. Even worse we know all too well that some courses can be expensive and of little benefit. Docicity gives medics a powerful search tool to search medical events by location, specialty or grade or to simply browse course providers. Medics can then add courses, events or deadlines to their favourites list if they do not want to register for the event immediately and can also create alerts to be notified when events matching their specifications are published by course providers. Finally Docicity allows medics to rate courses that they have attended to reduce the risk of future delegates attending poor quality events and providing feedback to event providers.